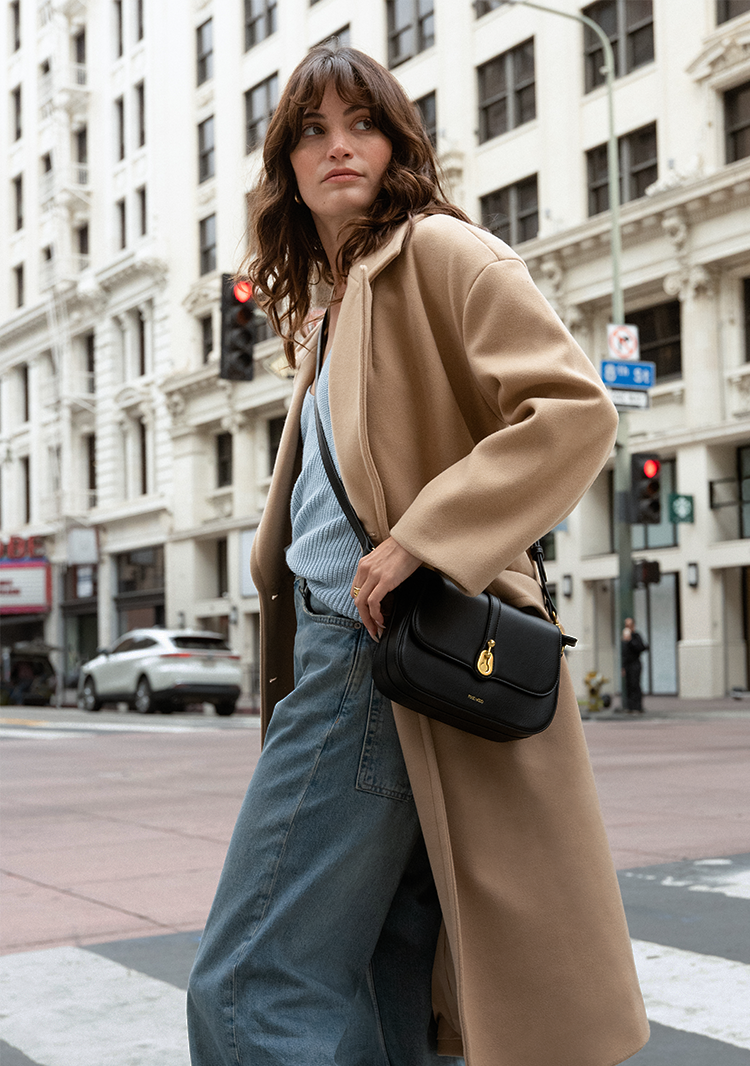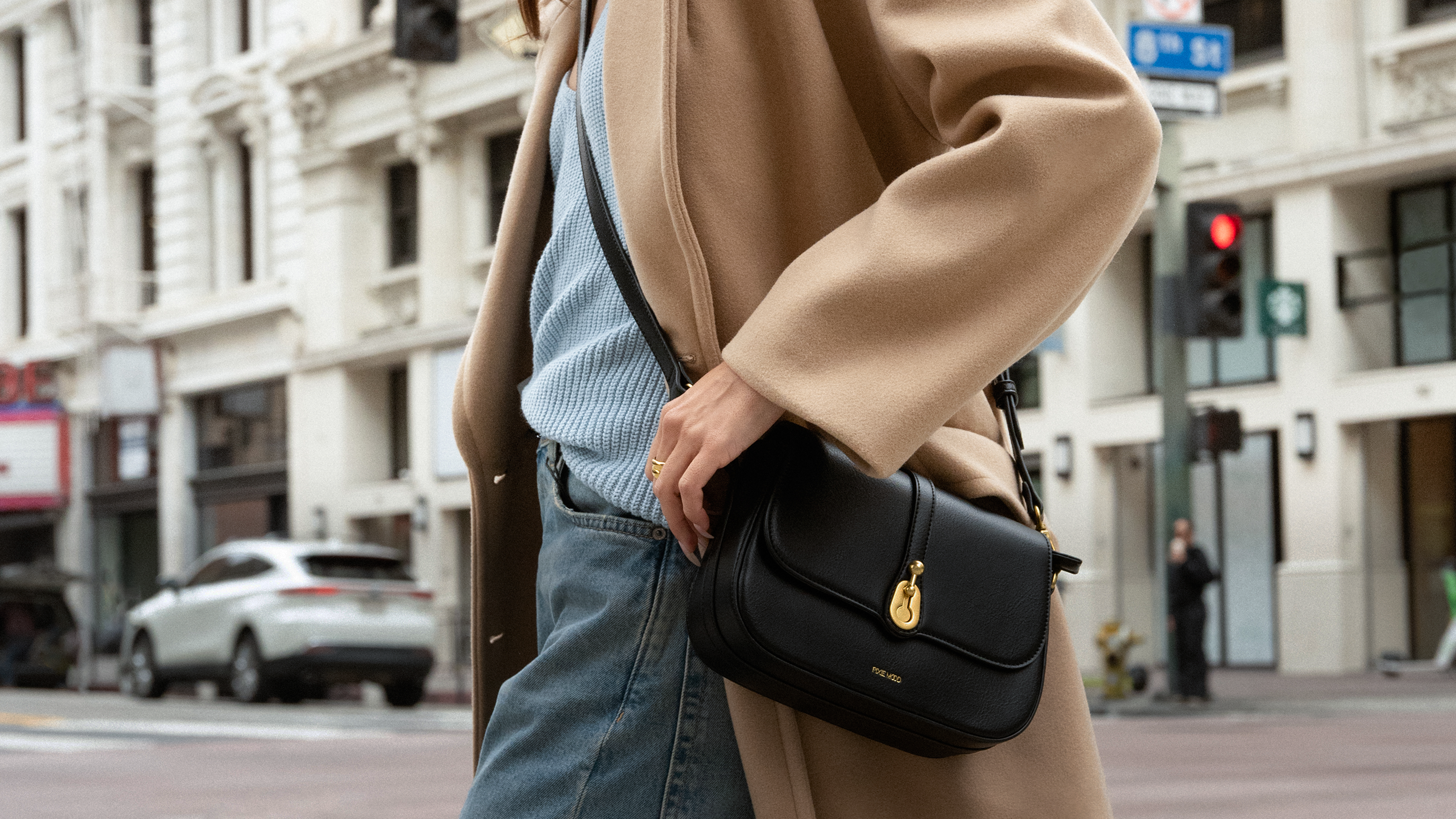 Effortless


Luxury

Minimal and refined feel-good pieces designed to elevate your style.
CONSCIOUS + ETHICAL
fashion
✔ 100,000% Vegan materials
✔ Made with recycled plastic bottles
✔ Packaged in biodegradable packaging
✔ Shipped with carbon-free shipping
Because kindness looks good on you.
Let customers speak for us
The Perfect Bag for City Outings
Im so happy with this purchase. A flimsy or thin strap is a dealbreaker, so i appreciate the thoughtful wide adjustable strap.
The bag is the perfect size to carry your essentials all day long without killing your back.
Perfect for essentials
Received this purse as a gift. Took it to Hawaii for vacation. The ice blue bag looked so fresh and cute. Many compliments from my friends; they thought this was a higher end bag. Checking out the coconut cream bag for my purchase.
Amazing bag!
Great buy! It's a good everyday bag. Did not expect it to come with a longer strap!
perfect wallet for me
I love keeping everything in one place, and this wallet is roomy but stylish. It even fit my passport when I was traveling! I got the Blue Kroc color and you definitely can't tell it's vegan, but I'm so glad it is.
Great
High quality, seems like it'll last for a while. Love that it's sustainable and vegan!
Slim with room for cards, coins, and cash
Perfect lightweight and holds all the things. I love the ice blue color, too!
I want to return this and no one has answered me how to do that1
Hi please can Pixie Mood answer me with how to return this and get a smaller product. I initiated the process and no one has returned my email.
I like it it was just way to big. I felt like a frickin'astronaut .
Nice purse
The size is right as all my stuff fits easily. The strap for a crossbody bag is the right length for my short height. I wish the shorter handle was just a bit longer so it fit more comfortably under my arm. The cranberry color is more like a burnt red color with orange undertones, which is great for fall. It's just not a true cranberry red.
Love this purse.
This is a great crossbody purse (or clutch) that isn't too wide. Just enough room for my wallet, cell phone, readers, small bottle of hand sanitizer, and lip gloss. I love to use it when I'm walking for exercise. I wish you still had it in black.
Nice little backpack bag despite gold color used for Pixie logo on black bag
Great little bag. But as fyi, the black bag has the pixie logo in gold, not silver as shown in the video. I'll keep the bag because despite the fact that I am NOT a gold fan, the bag is sharp looking. The other hardware, zipper, etc on the black bag are a gun metal type of color so seems like an off design choice to use gold for the logo. I realize this is nitpicky but I'm a designer so details matter.
Uncomfortble but Cute
I had high hopes for this bag, but unfortunately it did not live up to what I was expecting.
The bad: - The buckles on the bag dug into my backbone making the bag extremely uncomfortable when I added my laptop. I could barely wear it as a backpack. I thought converting it to a shoulder strap would be better but then the bag just felt very heavy and uncomfortable. - The bag is pretty long, which seems nice, until you need to start searching for things. - The laptop sleeve was a pretty snug fit for my 13" macbook. I had to use some effort though minimal to get in each time. The sleeve also doesn't hold up as well compared to other backpacks i've used (Northface etc.) - The bottle sleeve could barely fit my 30oZ bottle after adding my laptop and other items, so beware!
The Good - Design is beautiful and I loved the color the bag came in - The bag is a great size; perfectly compact. - I loved all the pockets, especially the side pocket If the strap design is improved, I would consider buying the bag. Otherwise, nah. Oh yeah, and the refund process took weeks....
Big little bag
I bought the blueberry and it is adorable. Lots of room too.
Great backpack
I've had the pink backpack for several years. Use it daily and it's still in excellent condition
Great Crossbody bag!
I love my new crossbody bag—perfect size for my phone, a small wallet, and a couple of small misc items. The color I chose, blueberry wrinkled, is fun and great for day-to-day wearing. Thanks, Pixie Mood, for making fashionable vegan bags!
Perfect!
So cute. Soft! Small but roomy inside. Just what I wanted!